Cultural Dissection Magazine
I started Cultural Dissection as a way of regularly publishing my own collage artwork, aswell as showcasing the collages of others.
I decided to take advantage of the global distribution offered by the internet, I decided to use the free service provided by Issuu, and create a free digital magazine in full colour for the first time (all my previous print magazines were in black and white unfortunately).
Current Issue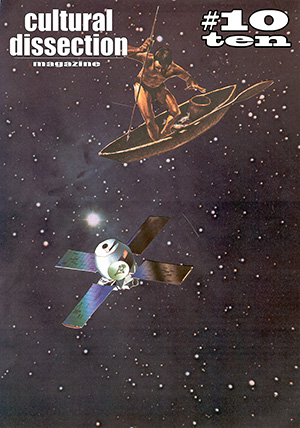 The Outlaw Collage special issue of Cultural Dissection is out now!
I put a few more than usual for this issue, the other contributors are Peter Lewis, Hiromi Suzuki, Dada Soulface, and
You can view/download the issue here
Back Issues
Submission guidelines
Regular Issues: e-mail 4 - 6 pieces at 150 dpi to artpirate666 (at) googlemail.com.
Special Issues: No limit on how many pieces to send, same email address, same dpi, state special issue in the subject field. Check the news section on the home page for the issue's theme.